HappyMod iOS Jailbreak
Do you like to add unique features and advancements to your iPhone, iPad, or iPod touch? Then iOS Jailbreak is the best way for that. Now what is this iOS Jailbreak? Are you new to this word? Would you like to learn more? Then this web article is specially written for you! This web article lets you learn all you need to know about iOS Jailbreak.
Introduction to iOS Jailbreak
iOS Jailbreak is a process that grants you the admin powers of iDevices by removing the restrictions imposed on iDevices. When you buy a new iDevice from a shop, it comes with many conditions and limitations imposed by Apple Inc. Although the company does so for the own good of iDevice users, many people like to try adding more modifications to their devices that Apple does not offer. That is why many people choose to jailbreak their devices and add unique apps and tweaks to enhance the device's performance.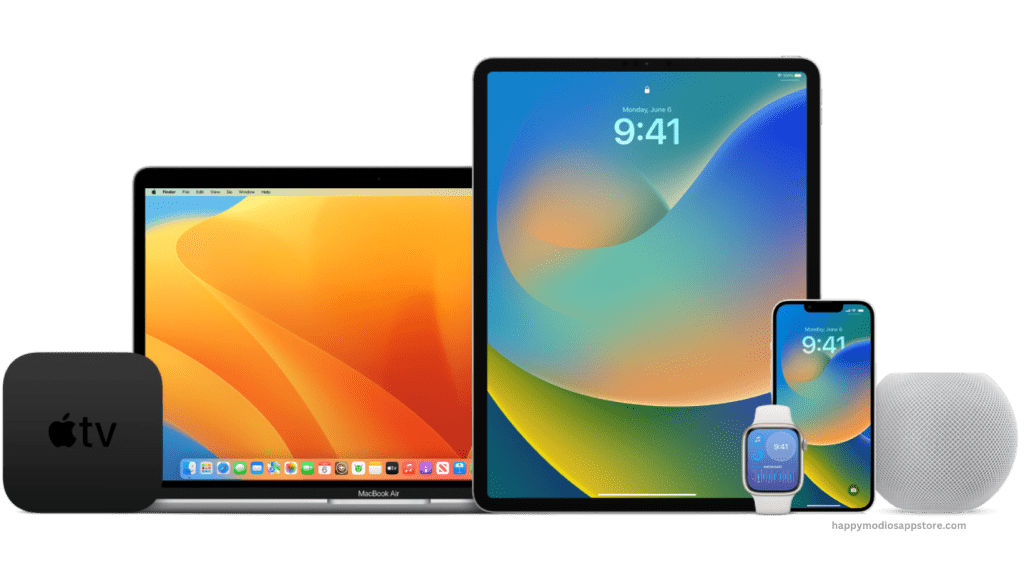 In iOS jailbreaking, a particular jailbreak tool removes all the restrictions and limitations imposed on iDevices. After that, you will get complete control of your iPhone, iPad, or iPod touch. Therefore, you can add any modification or remove unwanted stock apps from your device after jailbreaking it. To add modifications to your iDevice, installing third-party apps and tweaks is the best way. For that, you can use many third-party app stores, such as HappyMod, Cydia, etc.
Why Jailbreak iDevices?
By jailbreaking iDevices, you can gain the following benefits for your devices. These are the reasons why many people tend to jailbreak their devices.
Customization: Jailbreaking allows you to customize the appearance of your devices beyond what is given by Apple. It enables them to install themes, icons, and other visual modifications to personalize their device's user interface.
Access to Third-Party Apps: By jailbreaking your device, you can access third-party app stores like Cydia and HappyMod, which offer a wide range of applications and tweaks that are not available in the official App Store. These apps can provide additional functionality and features that are not allowed in the Apple devices' system.
Removing Restrictions: Jailbreaking allows you to bypass all the restrictions imposed by Apple. For example, they can modify the default apps, change system settings, and access files and directories that are otherwise restricted. This level of control can be attractive to advanced users who want more freedom to customize and optimize their devices.
Unlocking Carrier Restrictions: In some cases, jailbreaking can allow you to unlock your devices from specific carriers, allowing you to use your iDevices with different mobile service providers. This can be particularly useful for international travelers or people who wish to switch carriers without purchasing a new device.
Running Unofficial Software: Jailbreaking permits the installation of unofficial or unauthorized software on iDevices. This includes emulators, which allow users to run games and applications from other platforms, and tweaks that modify the behavior of the operating system.
---
Types of iOS Jailbreak
You can find hundreds of jailbreak apps available for public use. And they come categorized under several jailbreak categories. So in this section, let's focus on the types of iOS Jailbreak.
The untethered jailbreak method provides a long-term solution, permitting the device to maintain its jailbroken state even after being powered off and restarted. Unlike alternative methods, it removes the need for a computer during the patching process, making it more convenient to use. Untethered jailbreak applications grant users root access to their iDevices independently, without relying on a connected computer. One notable example of an untethered jailbreak is the Pangu jailbreak, designed specifically for iOS 9.0 – 9.1.
Tethered jailbreak apps require a computer to be connected to your iDevice. If you power off a tethered jailbroken iDevice and turn it on again, the patched kernel that grants jailbroken access benefits will no longer be active. As a result, the device will become stuck in an unusable state. To solve this problem, you'll need to connect your device to a computer and reapply the jailbreak using the "boot tethered" feature provided by the jailbreaking tool. With a Tethered jailbreak, you can still perform a "respring" on the device without having to reboot it.
Like the previous method mentioned, the Semi-tethered jailbreak method also does not maintain a patched kernel after a reboot. Consequently, the modified code base required to enable additional jailbreak features, like the Cydia Installer, will not be active. However, you can still use regular functions on the device, such as making phone calls and sending texts. To get the extra features obtained through jailbreaking back, you will need to reapply the jailbreak using a jailbreak tool. Please note that a computer is required for this jailbreaking process.
Semi-Untethered Jailbreak
The jailbreak method mentioned here functions in a similar manner to the semi-tethered jailbreak. When using a Semi-untethered jailbreak app, the patched Cydia-enabled version of the kernel will not persist after a device reboot. However, the advantage is that you do not need a computer to re-jailbreak your device. Instead, you can utilize a dedicated app designed to assist in the re-patching process. This app will facilitate the re-patching procedure without the need for a computer.
The semi-jailbreak method stands out as a straightforward, rapid, and reliable approach to jailbreaking. It employs a partial jailbreak technique to jailbreak iDevices. The noteworthy aspect is that it allows you to directly run the jailbreak on your iPhone, iPad, or iPod touch without the need for a computer. Among the notable Semi-jailbreak apps are CydiaFree, iNstant Jailbreak, and Cydia Cloud. These applications serve as examples of tools that facilitate the semi-jailbreaking process.
---
Recently Released Jailbreak Apps
When searching on Google, you will come across numerous jailbreak apps with different names. You can select an app by considering its compatibility and reliability. Below, we have listed the most recently released jailbreak tools that are available for public use.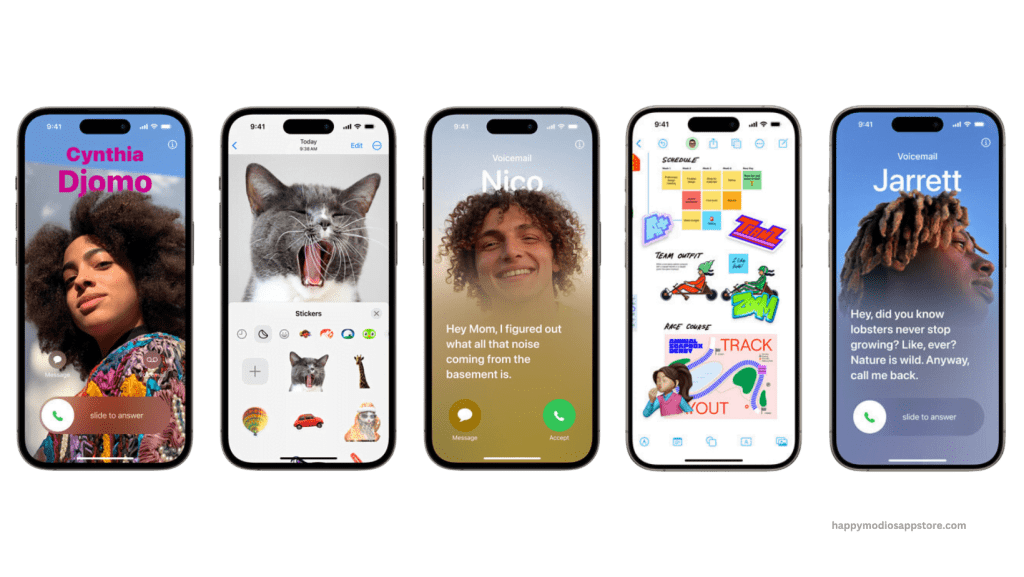 Introducing the latest jailbreak app in the semi-tethered category: palera1n. Developed specifically for A8-A11-based iOS 15 – iOS 16.7.2 devices that are vulnerable to the Checkm8 exploit, this tool serves the needs of developers. It is compatible with both macOS and Linux platforms, offering flexibility for users. However, please note that palera1n does not currently support Windows PCs.
Fugu15 jailbreak tool is a semi-untethered solution designed for iOS 15.0 – iOS 15.8 devices. While it offers compatibility with arm64e devices by default, it does not support injecting tweaks due to its rootless nature. Extensive testing confirms its effectiveness on devices such as iPhone XS Max, iPhone 11, iPhone 12, iPhone 12 Pro Max, and iPhone 13.
Xina15 is a semi-untethered jailbreak tool exclusively designed for A12 or later chipset-based devices operating on iOS 15.0 – iOS 15.8 versions.
Checkra1n is a semi-tethered jailbreak tool created by Luca Todesco and his team, leveraging the Checkm8 exploit. It was released by axi0mX. This tool offers support for iDevices utilizing A5-A11 chipsets and running iOS 12.0 – iOS 14.8.1 and iPadOS 13.1 – iPadOS 14.8.1. With Checkra1n, users can install the Cydia package manager on their iDevices.
Unc0ver is a semi-untethered jailbreak tool created by Pwn20wnd. It provides support for iOS 11 – iOS 14.3 (A12-A13 devices up to iOS 14.8) and iPadOS 13.1 – iPadOS 14.5.1 devices. By utilizing Unc0ver, users can install Cydia Free on their iDevices.
Taurine is a semi-untethered jailbreak tool specifically designed for iOS and iPadOS devices running versions 14.0 to 14.3. By utilizing Taurine, users can install the Sileo package manager on their iDevices.
---
Compatible Devices with iOS Jailbreak
iPhone Jailbreak
The iPhone is a smartphone manufactured by Apple. It provides users with a range of models that can be jailbroken using diverse jailbreak apps available across different categories.
iPad Jailbreak
The iPad is a tablet device produced by Apple. While it offers a range of features, it has certain limitations imposed by the company. By performing a straightforward jailbreak on your iPad, you can overcome these limitations and gain the ability to install third-party apps. Additionally, jailbreaking enables you to enhance multitasking capabilities on your iPad, providing a more customized and flexible user experience.
iPod Touch Jailbreak
The iPod Touch is primarily designed for music-related activities, which means it lacks certain functionalities such as making calls, using mobile data, or recording voice. However, by jailbreaking your iPod Touch, you can unlock a range of fascinating features that go beyond its original capabilities.
Apple TV Jailbreak
Apart from smartphones and tablets, Apple TV can also be jailbroken using compatible jailbreak tools. This process opens up a variety of additional features and functionalities for the device. Jailbreaking Apple TV allows access to media services like Amazon, Pandora, Hulu, MTV, as well as the ability to enjoy weather slideshows and other enhanced functionalities.
---
Jailbreak iOS 17.1.2 – iOS 17
Unlock the full potential of your iPhone with the latest Jailbreak for iOS 17! Experience unrestricted access to a world of apps, customizations, and features previously out of reach. Break free from limitations and tailor your device to suit your unique preferences. Our step-by-step guide ensures a safe, quick, and easy process for both beginners and experts alike. Trust the most reliable source for iOS 17 jailbreaking solutions.
Jailbreak iOS 16.7.2 – iOS 16
iOS 16 is the sixteenth major release of the iOS operating system, made available for public use. The most recent update within this series is iOS 16.7.2. If your device is running on A11 or below chipsets and falls within the iOS 16 – 16.7.2 range, you can utilize the palera1n semi-tethered jailbreak tool to jailbreak it. Additionally, there are various semi-jailbreak apps that also offer support for iOS 16 jailbreaking.
Jailbreak iOS 15.8 – 15
iOS 15 is the fifteenth major version of the iOS operating system, with the most recent release being iOS 15.8. For those who are looking forward to jailbreaking devices running iOS 15 – 15.8, there are several reliable options available. You can consider utilizing tools such as palera1n, Fugu15, and XinaA15. These tools are specifically designed to facilitate the jailbreaking iOS 15 – 15.8. Additionally, there are also semi-jailbreak tools accessible that offer compatibility with these iOS versions.
Jailbreak iOS 12.5.7 – 12
iOS 12 is the twelfth major release of the iOS operating system, and its most recent update is iOS 12.5.7. Although it is considered an older iOS series, it remains popular among users with older iDevice models that cannot be upgraded to iOS 13 or higher versions. If you are seeking a jailbreak app compatible with iOS 12 – 12.5.7, you can download Checkra1n, Chimera, and Unc0ver jailbreak apps. These tools are specifically designed to facilitate the jailbreaking iOS 12 – 12.5.7. Additionally, there are also other reliable semi-jailbreak apps available that work well with these iOS versions.
---
How to Proceed iOS Jailbreak on iDevices
To proceed with iOS Jailbreak, you must first find a compatible and reliable jailbreak app. There are many jailbreak apps available in the marketplace, and they fall under various jailbreak categories. The best-recommended jailbreak category is semi-jailbreak, as it provides a safe and reliable jailbreak that does not even void your device warranties.
If you have chosen a compatible jailbreak tool, visit its official website and download the tool. After that, you can run the iOS Jailbreak on your device by using its instructions guide. Please note the jailbreak process varies from one jailbreak tool to another.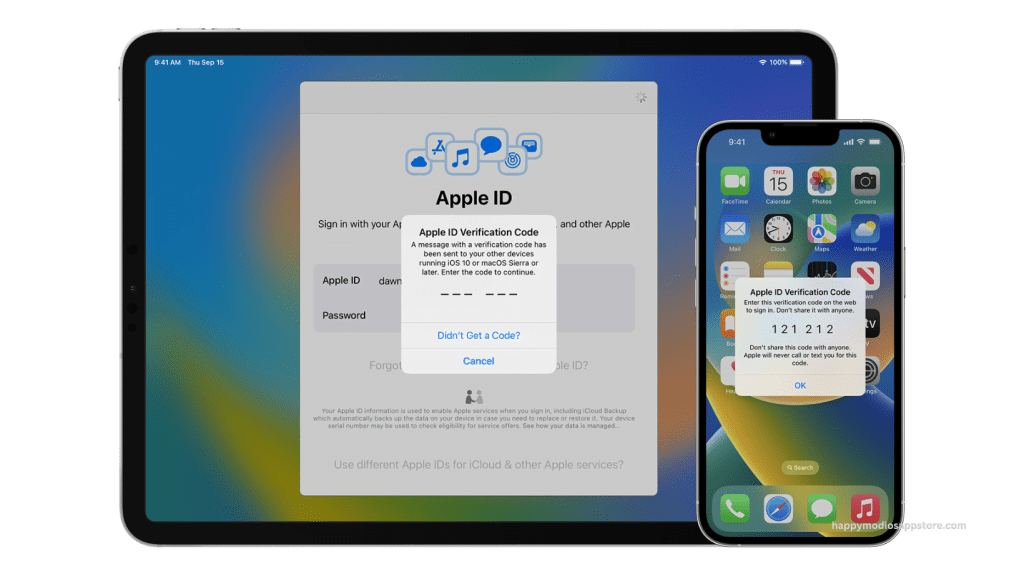 ---
Cydia App Manager for Jailbroken iDevices
To add modifications to jailbroken devices, you have to use a third-party app store. Cydia is the most popular third-party app store among iDevice users, so it comes attached with many iOS jailbreak apps. Once you jailbroke your iDevice, Cydia gets installed automatically on it.
Cydia is an App Manager that serves as an app store for iOS devices. It can replace the need to the default Apple App Store by offering unique third-party apps, tweaks, mods, games, themes, extensions, and add-ons that are not available in any other app store.
However, sadly, Cydia went shut down recently by its developer. Therefore, it is not compatible with the latest released iOS versions or iDevice models.
HappyMod iOS – The Best Alternative to Cydia Free
HappyMod is a cross-platform third-party app store that works on both iOS and Android devices. HappyMod iOS acts as an alternative to the Cydia app store by providing uniquely featured apps, games, themes, add-ons, mods, tweaks, and extensions. The apps and mods that are available in the HappyMod app store bring premium features to iDevices. And it has almost all the apps and mods available in the Cydia Free app store. Therefore, it is the best-recommended alternative to the ceased Cydia app store.
---
Downloading Jailbreak Tweaks with HappyMod iOS
As I mentioned before, HappyMod iOS brings powerful third-party apps and tweaks with premium features to jailbroken iDevices. You can download HappyMod iOS straight from our official website. And then, it will provide unique third-party apps, tweaks, and mods for your iPhone, iPad, and iPod touch, which will help you to add modifications and enhancements to your device.
---
Frequently Asked Questions (FAQs)
01). What is iOS Jailbreak?
iOS Jailbreak is an advanced process that allows you to bypass the restrictions and limitations imposed on iDevices by Apple Inc. It permits you to control your iPhone, iPad, or iPod touch as you want.
02). Is it safe to jailbreak my iDevice?
The safety of jailbreaking totally depends on the safety of the jailbreak tool you are using. So be smart enough to pick the best and the safest jailbreak tool. We do recommend using semi-jailbreak tools, as they do not bring risks for iDevices, unlike fully functional iOS jailbreak apps.
03). Will jailbreak void my device warranty?
Fully functional iOS jailbreak apps that belong to the categories of untethered, semi-untethered, tethered, and semi-tethered will void your device warranty. But partial jailbreak apps that fall under the semi-jailbreak category will not void your device warranty.
04). Is iOS Jailbreak legal?
The legality of jailbreaking an iDevice depends on the country you are living in. Most countries, including the USA, have legalized jailbreaking by today.
05). What does jailbreaking allow you to do?
Jailbreaking will allow you to install software applications available in app stores other than the default Apple App Store. In addition, you can also remove the unwanted stock apps from your device after jailbreaking.